Cosmetic Treatments
For the longest time, people believed that to be beautiful, one must experience a little pain. But this is no longer the case. Modern advances have provided many ways to improve one's appearance almost painlessly.
This is true, even for dentistry. While dentists have been improving people's smiles for many, many years, there are now virtually pain-free ways to achieve this goal. Facial Esthetic procedures using Botox and Dermal Fillers are just two of the best examples that Dr. Barsky uses at our office.
So how can BOTOX and DERMAL FILLERS help in cosmetic dentistry treatments?
Botox, for one, is a highly versatile substance that is used to treat a wide range of health problems. These include various kinds of muscle-generated ailments, migraines, and overactive bladder. Its cosmetic applications are also already well-established as it has been used to smoothen out wrinkles for decades.
Understandably, you might feel a little intimidated with the idea of using Botox as it is made of a deadly neurotoxin known as the Botulinum toxin. But remember that it has been used successfully in many applications decades. Our doctors were trained under the American Academy of Facial Esthetics, and we can guarantee the safe and effective use of Botox.
Its dental applications are still rather new but are quickly rising in popularity. As of late, they're proven to be useful in repairing receding gums, managing bruxism, reducing excessive gum display, and correcting deep smile lines.
What makes this minimally invasive procedure notable is the fact that you can have it done with other dental treatments. This makes it very convenient to have compared to a surgery or other more invasive dental procedure. It can also between three to six months, depending on the area it's going to be used in.
Dermal Fillers, on the other hand, are deemed safer because the treatment uses a substance that is naturally occurring in the body, hyaluronic acid. Fillers plump up the skin to add volume to weakened facial features and stimulate collagen growth, resulting in a younger-looking face.
Just like Botox, Dermal Filler treatments are minimally invasive and safe, and are also FDA-approved. They're primarily used to smoothen out wrinkles and fine lines but are now also becoming useful in managing receding gums as well.
Our office offers both BOTOX and DERMAL FILLERS to remedy a wide range of issues. Schedule your appointment today with Dr. Barsky and learn how you can improve your smile and overall facial appearance with our help.

Kind words from our patients


"Dr. Barsky is an amazing dentist! He has been my dentist for over 38 years. He is extremely skillful, gentle and kind. He is also very patient and explains the procedures very carefully."
- Karyn Lerner
March 16, 2023

"Dr. Barsky and his staff are simply the best around. I come from a family of dentists and I'm very discerning when it comes to Drs. I know I'm in good hands here."
- Peter Horowitz
March 7, 2023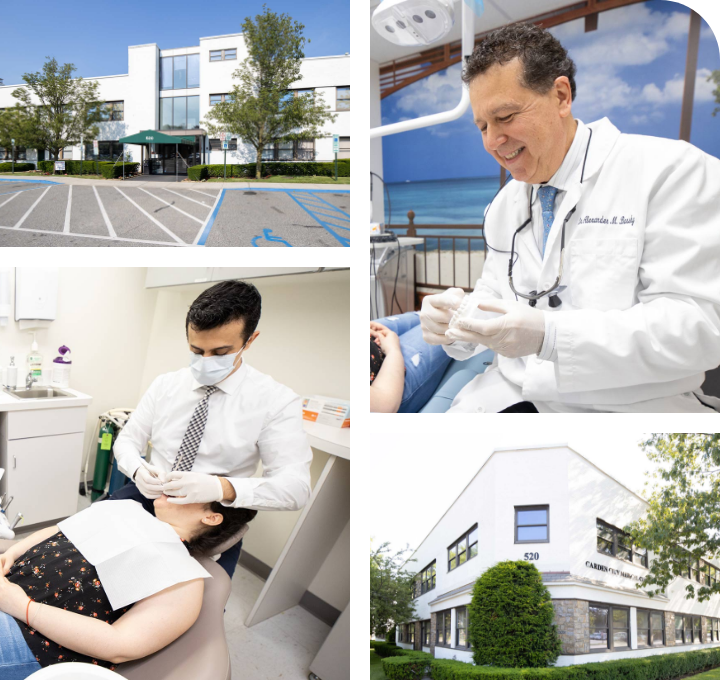 Contact our dental office if you have any questions or would like to schedule an appointment. If you need to reach us right away, please give us a call.
520 Franklin Ave
Suite L-11
Garden City, NY 11530
Mon/Wed         9:00 am to 6:00 pm
Tues                  11:00 am to 7:00 pm
Thurs                12:00 pm to 8:00 pm
Alt Sat               9:00 am to 3:00 pm