Implant Restorations
Losing one or more teeth can have a negative impact on a person's self esteem. But you don't have to suffer from embarrassment any longer. That's because there's a permanent solution to missing teeth – implant restoration.
Here at Advanced Smile Design, we endeavor to help our patients achieve a beautiful smile by offering them the best possible solutions to their dental issues. Implant restoration is one such option.
Losing teeth occurs because of aging, periodontal or gum disease and accidents. But with implant restoration, you'll get permanent restoration so you can chew your food properly, speak clearly and become more self-confident when around other people.
Benefits of Dental Implant Restoration
The main reason why people opt for dental implant restoration is that it is a permanent solution. Unlike dentures, the implant will last for a lifetime and it won't fall off. It's very durable and will feel like natural teeth because the implant itself will fuse to the bone. Choosing dental implants will also mean your bordering teeth won't be damaged or affected because it won't require the reduction of any tooth structure. Finally, your appearance will noticeably improve, restoring your confidence and making your smile look more attractive than ever.
How It Works
Here's a step by step guide to the dental implant restoration procedure:
First, the dental implant which looks like a screw is surgically placed underneath your gums. In the course of 2-6 months, the implant will fuse to the jawbone in a process called osseointegration, replacing the old root and becoming an anchor for the artificial tooth.
Once the implant has fused to the bone, the replacement tooth will be designed and then attached to the implant. Afterwards, the patient will be able to chew and speak normally.
Dental implant restoration is suitable for those who are missing a tooth. For those requiring several replacement teeth, an implant supported bridge is highly recommended.
To find out if you're a suitable candidate for dental implants, please call our office at (516) 268-5830.

Kind words from our patients


"Dr. Barsky is an amazing dentist! He has been my dentist for over 38 years. He is extremely skillful, gentle and kind. He is also very patient and explains the procedures very carefully."
- Karyn Lerner
March 16, 2023

"Dr. Barsky and his staff are simply the best around. I come from a family of dentists and I'm very discerning when it comes to Drs. I know I'm in good hands here."
- Peter Horowitz
March 7, 2023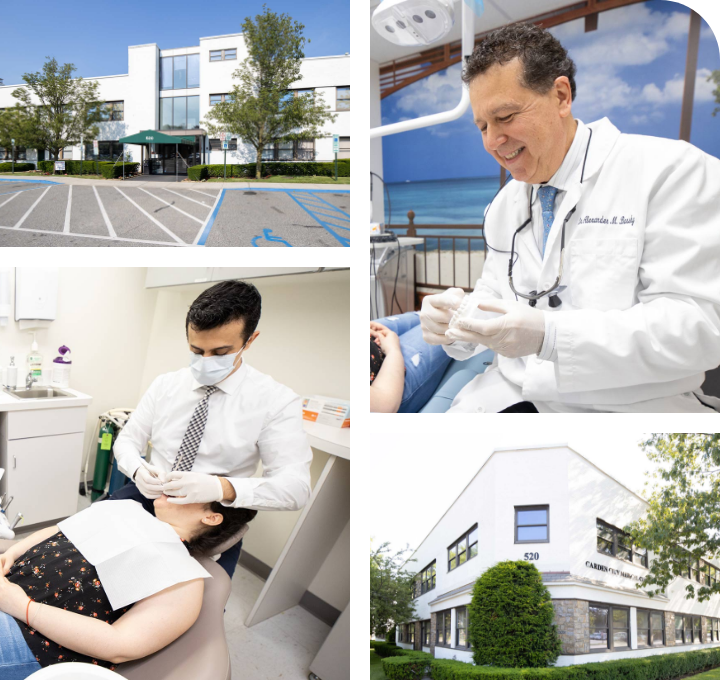 Contact our dental office if you have any questions or would like to schedule an appointment. If you need to reach us right away, please give us a call.
520 Franklin Ave
Suite L-11
Garden City, NY 11530
Mon/Wed         9:00 am to 6:00 pm
Tues                  11:00 am to 7:00 pm
Thurs                12:00 pm to 8:00 pm
Alt Sat               9:00 am to 3:00 pm