Lumineers
A smile can be one of your most important traits. But if your smile is making you uncomfortable, there are several cosmetic dental solutions you can consider to address your concern. With Lumineers, you can improve your smile and feel more confident with your appearance. And the best part is – the procedure is painless!
Here at Advanced Smile Design, we strive to help our patients achieve a more confident and perfect smile. For teeth with cosmetic issues, we may recommend Lumineers because…
The procedure is quick and painless…
The results are long-lasting…
It doesn't cause teeth-sensitivity…
It's painless!
What are Lumineers?
Lumineers are dental restorations that can bring back your beautiful and healthy smile. They are made of ultra thin material and they don't require drilling of tooth structure as well as shots. They're very durable and have been shown to last for more than 20 years.
Introducing LUMINEERS with LUMINATE in LUMITray Technology
Here's an even better solution to dental cosmetic problems – LUMINEERS with LUMINATE in LUMITray Technology. With this breakthrough technology, we can place all your veneers all at once, enabling you to transform the appearance of your teeth in one go. In just two visits, you will have a complete smile makeover and you'll leave our office looking better than ever!
Dr. Barsky and his team will make sure that the whole process is quick and comfortable. On your first visit, a precision mold will be taken and the appropriate shade will be chosen. Then on your second visit, your custom made LUMINEERS will be checked for shade and fit and then bonded to your teeth.
And that's all there is to it!
Smile with confidence and watch how it changes your life completely. Call us at (516) 268-5830 to schedule an appointment.

Kind words from our patients


"Dr. Barsky is an amazing dentist! He has been my dentist for over 38 years. He is extremely skillful, gentle and kind. He is also very patient and explains the procedures very carefully."
- Karyn Lerner
March 16, 2023

"Dr. Barsky and his staff are simply the best around. I come from a family of dentists and I'm very discerning when it comes to Drs. I know I'm in good hands here."
- Peter Horowitz
March 7, 2023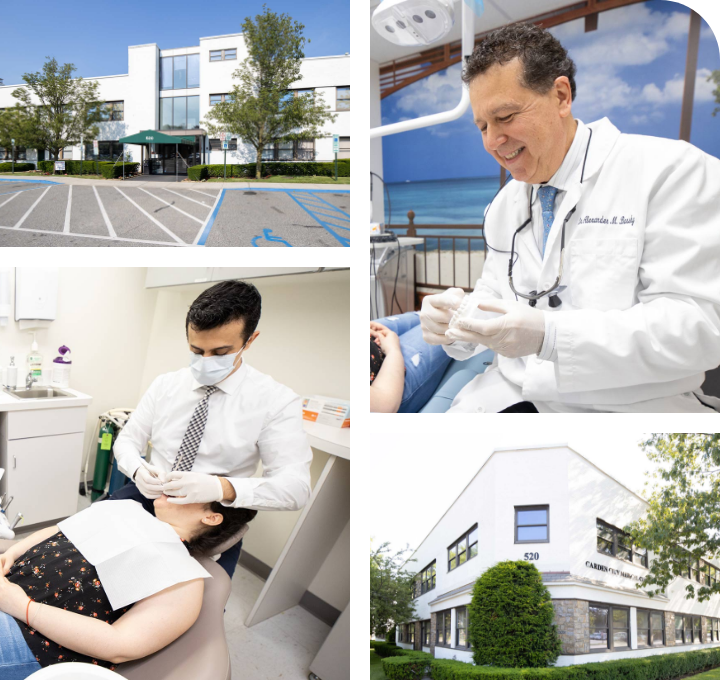 Contact our dental office if you have any questions or would like to schedule an appointment. If you need to reach us right away, please give us a call.
520 Franklin Ave
Suite L-11
Garden City, NY 11530
Mon/Wed         9:00 am to 6:00 pm
Tues                  11:00 am to 7:00 pm
Thurs                12:00 pm to 8:00 pm
Alt Sat               9:00 am to 3:00 pm