Teeth whitening is a cosmetic dental procedure used to lighten the teeth enamel. Over the years, the teeth becomes stained and turns dark yellow because of aging, pigmentation and as a result of tobacco, coffee, red wine and tea consumption. Some medications like tetracycline also cause discoloration. 
Also referred to as teeth bleaching, the process involves the use of a peroxide gel that is added to a tray and then placed in direct contact with the surface of your teeth.
Advanced Smile Design offers two general types of professional teeth whitening: in-office and at-home whitening. The choice of whitening treatment generally depends on the kind and level of discoloration in your teeth and Dr. Barsky will discuss both options with you.
In-Office Whitening
Patients with teeth stains caused by medications, as well as those with very discolored teeth, we recommend in-office whitening or deep bleaching. In this procedure, a protective cream will be applied over the soft tissues in your mouth and then the dentist will apply the whitening gel. Laser may be used to accelerate the whitening process. Depending on the degree of staining, you may need more than one visit to complete the treatment.
At-Home Whitening
An at-home teeth whitening kit may be used for those who are looking for a cost-effective teeth bleaching option. Depending on the results you want, you may need up to 15 treatments. The kit comes with a 10% carbamide peroxide solution and a customized mouth tray to ensure the whitening solution stays in contact with your teeth enamel.
Once you have achieved the results you want, we recommend that you do a touch-up 1-2x a year so that your teeth will remain sparkling white

Kind words from our patients


"Dr. Barsky is an amazing dentist! He has been my dentist for over 38 years. He is extremely skillful, gentle and kind. He is also very patient and explains the procedures very carefully."
- Karyn Lerner
March 16, 2023

"Dr. Barsky and his staff are simply the best around. I come from a family of dentists and I'm very discerning when it comes to Drs. I know I'm in good hands here."
- Peter Horowitz
March 7, 2023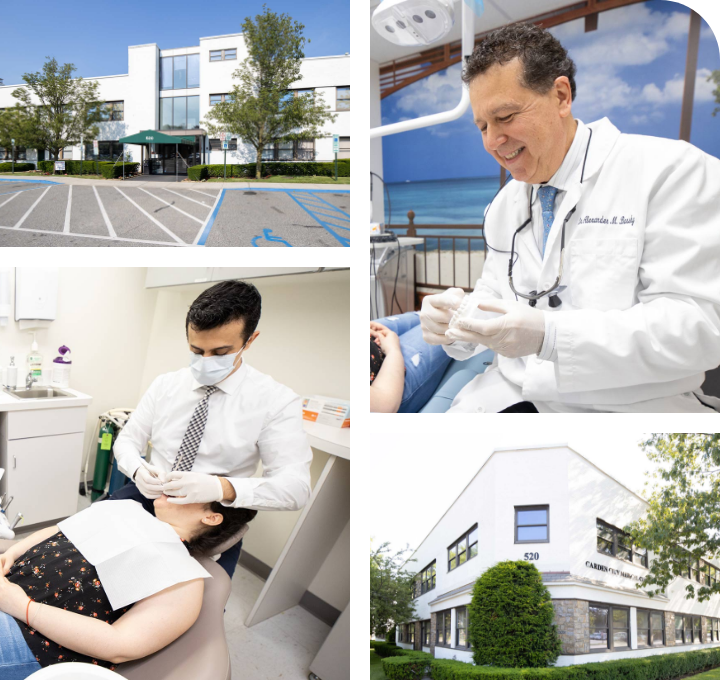 Contact our dental office if you have any questions or would like to schedule an appointment. If you need to reach us right away, please give us a call.
520 Franklin Ave
Suite L-11
Garden City, NY 11530
Mon/Wed         9:00 am to 6:00 pm
Tues                  11:00 am to 7:00 pm
Thurs                12:00 pm to 8:00 pm
Alt Sat               9:00 am to 3:00 pm