Your life deserves a beautiful smile
Your Smile. Our Passion. Your Life.

Kind words from our patients


"Dr. Barsky is an amazing dentist! He has been my dentist for over 38 years. He is extremely skillful, gentle and kind. He is also very patient and explains the procedures very carefully."
- Karyn Lerner
March 16, 2023

"Dr. Barsky and his staff are simply the best around. I come from a family of dentists and I'm very discerning when it comes to Drs. I know I'm in good hands here."
- Peter Horowitz
March 7, 2023
About Franklin Avenue Dental Care
Our Mission is to provide you with the highest quality Dental care in a friendly, comfortable environment.
A beautiful and confident smile starts with healthy teeth. At Franklin Avenue Dental Care, we are passionate about providing cosmetic and specialist dental treatments of the highest standard. We use state-of-the-art technologies to ensure you receive the finest dental care possible.
Comprehensive dental care
Whether you want to whiten your teeth, correct any misalignment, replace a missing tooth or simply want to keep your teeth and gums clean, healthy and decay-free, we are here to give you the quality of service you deserve.
Cosmetic Treatments
Facial Esthetic procedures using Botox and Dermal Fillers are just two of the best examples that Dr. Barsky uses to achieve your ideal smile.
Smile Lift Procedures
With the highly advance technology, Dr. Barsky is able to perform procedures without causing trauma to the teeth, and at the same time, ensuring precise and effective treatments.
Sleep Medicine
Discover our Sleep Medicine services, offering innovative, customized oral appliance therapy to treat sleep apnea and snoring, enhancing your health with restful sleep.
Experience a new approach to better health with our Sleep Medicine services. We provide innovative oral appliance therapy, a custom, non-invasive treatment designed to alleviate the symptoms of sleep apnea and snoring. This solution works by gently repositioning your jaw during sleep, ensuring effortless breathing for a restful night.
Our Sleep Medicine services aren't just about enhancing your sleep – they're a key component of your overall health and well-being. By addressing conditions like sleep apnea and snoring, we help you achieve not only better rest, but also improved daytime alertness, increased energy, and a greater quality of life. Step into a healthier, more restful future with us.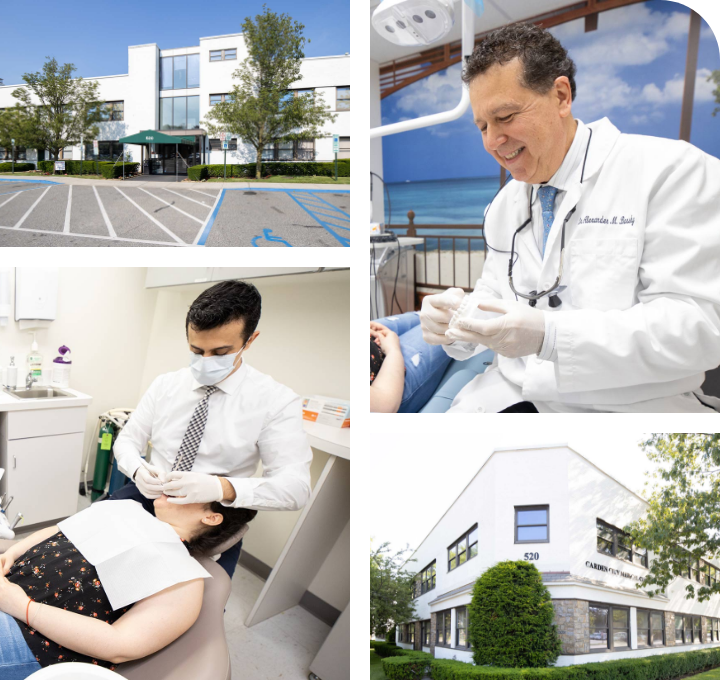 Contact our dental office if you have any questions or would like to schedule an appointment. If you need to reach us right away, please give us a call.
520 Franklin Ave
Suite L-11
Garden City, NY 11530
Mon/Wed         9:00 am to 6:00 pm
Tues                  11:00 am to 7:00 pm
Thurs                12:00 pm to 8:00 pm
Alt Sat               9:00 am to 3:00 pm