Digital X-Rays
Over the last 6 decades, science has greatly improved the dental profession. Nowadays, dental radiographs (X-rays) emit very low amounts of radiation as compared to the X-ray machines used in the past. In fact, we now have the digital X-ray, which is a high tech alternative to conventional radiography.
Why Choose Digital X-Rays?
It uses 90% less radiation than traditional x-rays.
It doesn't use any chemicals.
Dental records can be transferred by email.
Quicker dental appointments.
Better quality images, resulting in more accurate diagnosis.
Here are Advanced Smile Design, we use digital x-rays during oral examinations as well as in procedures that may require a thorough evaluation of the patient's teeth, gums and jaw.

Kind words from our patients


"Dr. Barsky is an amazing dentist! He has been my dentist for over 38 years. He is extremely skillful, gentle and kind. He is also very patient and explains the procedures very carefully."
- Karyn Lerner
March 16, 2023

"Dr. Barsky and his staff are simply the best around. I come from a family of dentists and I'm very discerning when it comes to Drs. I know I'm in good hands here."
- Peter Horowitz
March 7, 2023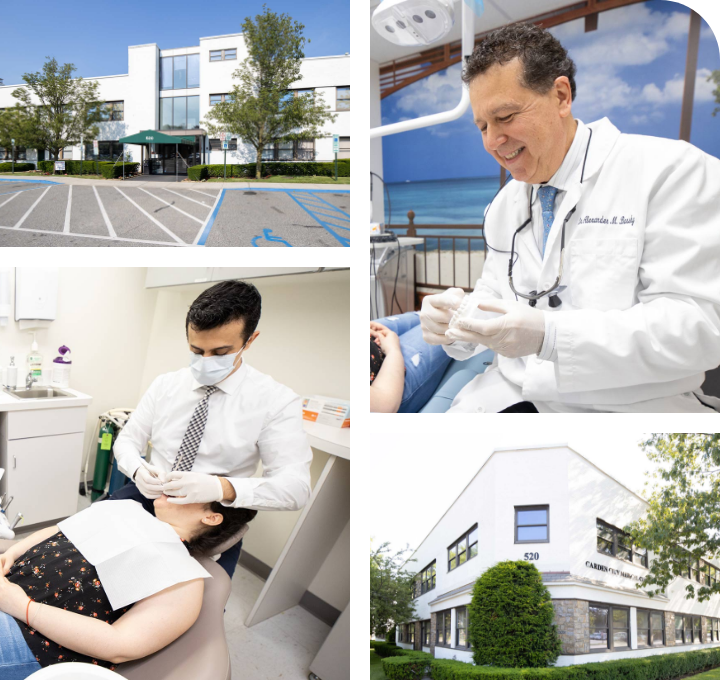 Contact our dental office if you have any questions or would like to schedule an appointment. If you need to reach us right away, please give us a call.
520 Franklin Ave
Suite L-11
Garden City, NY 11530
Mon/Wed         9:00 am to 6:00 pm
Tues                  11:00 am to 7:00 pm
Thurs                12:00 pm to 8:00 pm
Alt Sat               9:00 am to 3:00 pm