Comprehensive Exams
According to the American Dental Association (ADA), a comprehensive oral exam is an in-depth assessment and recording of an individual's extraoral, intraoral and soft tissues. The ADA recommends new patients to undergo a comprehensive dental examination on their first visit and every 3 years thereafter.
Meanwhile, they also encourage patients to have a periodic oral exam. This exam is performed on established patients to check if there are any changes to their dental and health status since their last evaluation.
Comprehensive Oral Exam Procedure
The procedure takes an entire appointment and will include the following:
Periodontal examination
Dental examination
Occlusal examination
Head and neck cancer assessment
TMJ assessment
X-rays and other radiographic tests
Salivary function examination
Esthetic examination
During a comprehensive oral evaluation, we will leave no stone unturned. Dr. Barsky will find out everything about your oral health to ensure that you will be given the best care possible.
Oral examinations will also be required when you are scheduled to undergo the following procedures:
Dental implant restoration
New dentures
Smile makeover
Updating old dental restorations
Diagnosis of a medical condition
When was the last time you have undergone a comprehensive oral examination? Schedule an appointment with us by calling our office at (516) 268-5830 to safeguard and maintain good oral health.

Kind words from our patients


"Dr. Barsky is an amazing dentist! He has been my dentist for over 38 years. He is extremely skillful, gentle and kind. He is also very patient and explains the procedures very carefully."
- Karyn Lerner
March 16, 2023

"Dr. Barsky and his staff are simply the best around. I come from a family of dentists and I'm very discerning when it comes to Drs. I know I'm in good hands here."
- Peter Horowitz
March 7, 2023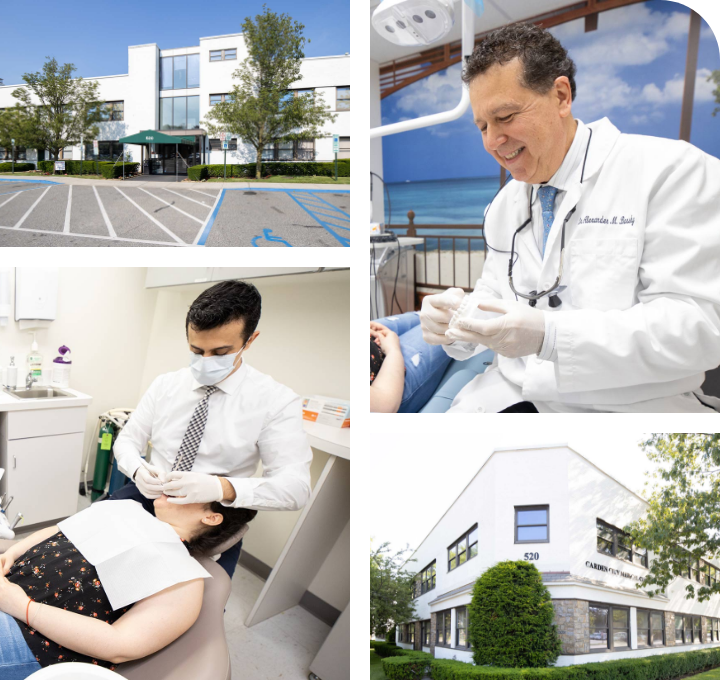 Contact our dental office if you have any questions or would like to schedule an appointment. If you need to reach us right away, please give us a call.
520 Franklin Ave
Suite L-11
Garden City, NY 11530
Mon/Wed         9:00 am to 6:00 pm
Tues                  11:00 am to 7:00 pm
Thurs                12:00 pm to 8:00 pm
Alt Sat               9:00 am to 3:00 pm