Extractions
At Franklin Avenue Dental Care, we strive to help our patients retain all their natural teeth throughout their lifetime.  But sometimes, tooth extractions may be necessary. Some may have badly fractured teeth, others may have impacted wisdom teeth, and then there are those who require tooth removal as part of their orthodontic treatment.
There are two general types of tooth extraction – surgical and non-surgical. The condition, position and location of the tooth will determine which type the dentist will recommend. A surgical tooth extraction is performed when a tooth is not easily accessible. For example, it hasn't fully come out or it is broken under your gum line. If this is the case, your dentist will make an incision to access the tooth and then if needed, it will be broken into several pieces so it can be removed.
On the other hand, non surgical tooth extraction will only make use of dental forceps and a tool called an "elevator." The patient may be administered anesthesia or a numbing agent to relieve pain.
After Tooth Extraction
Bleeding may occur after extraction. This is normal and will often take place within the first hour. When the blood starts to clot, the bleeding will stop. There's going to be an open wound in the dental socket and it will take around 7 days for it to heal. But the hollow socket will still be there until about 1-2 months when soft gum tissue will begin to grow in it. The final socket closure can take up to 6 months or more.

Kind words from our patients


"Dr. Barsky is an amazing dentist! He has been my dentist for over 38 years. He is extremely skillful, gentle and kind. He is also very patient and explains the procedures very carefully."
- Karyn Lerner
March 16, 2023

"Dr. Barsky and his staff are simply the best around. I come from a family of dentists and I'm very discerning when it comes to Drs. I know I'm in good hands here."
- Peter Horowitz
March 7, 2023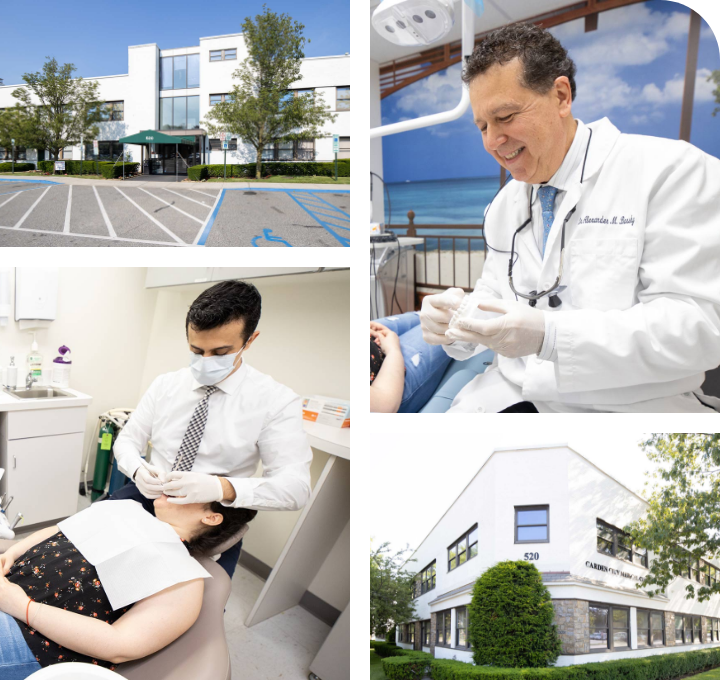 Contact our dental office if you have any questions or would like to schedule an appointment. If you need to reach us right away, please give us a call.
520 Franklin Ave
Suite L-11
Garden City, NY 11530
Mon/Wed         9:00 am to 6:00 pm
Tues                  11:00 am to 7:00 pm
Thurs                12:00 pm to 8:00 pm
Alt Sat               9:00 am to 3:00 pm