Oral Cancer Screening
During a routine dental visit, your dentist may perform an oral exam to screen for oral cancer. Your dentist will check all areas in your mouth for sores and red or white patches.
Many people have been found to have abnormal sores inside their mouths but these are often non-cancerous. Once a sore is found, your dentist will recommend a biopsy. Early detection of mouth cancer means there's a high chance of a cure.
Who Needs Oral Cancer Screening?
The screening is beneficial for everyone. However, there are those who have a high risk of mouth cancer, and doctors encourage them to undergo screenings regularly:
Individuals who smoke.
Those who often drink alcohol.
And those who have had a previous oral cancer diagnosis.
Your dentist can also educate you about the different ways you can lower your risk of oral cancer.
To find out whether you need oral cancer screening, please call our office at (516) 268-5830.

Kind words from our patients


"Dr. Barsky is an amazing dentist! He has been my dentist for over 38 years. He is extremely skillful, gentle and kind. He is also very patient and explains the procedures very carefully."
- Karyn Lerner
March 16, 2023

"Dr. Barsky and his staff are simply the best around. I come from a family of dentists and I'm very discerning when it comes to Drs. I know I'm in good hands here."
- Peter Horowitz
March 7, 2023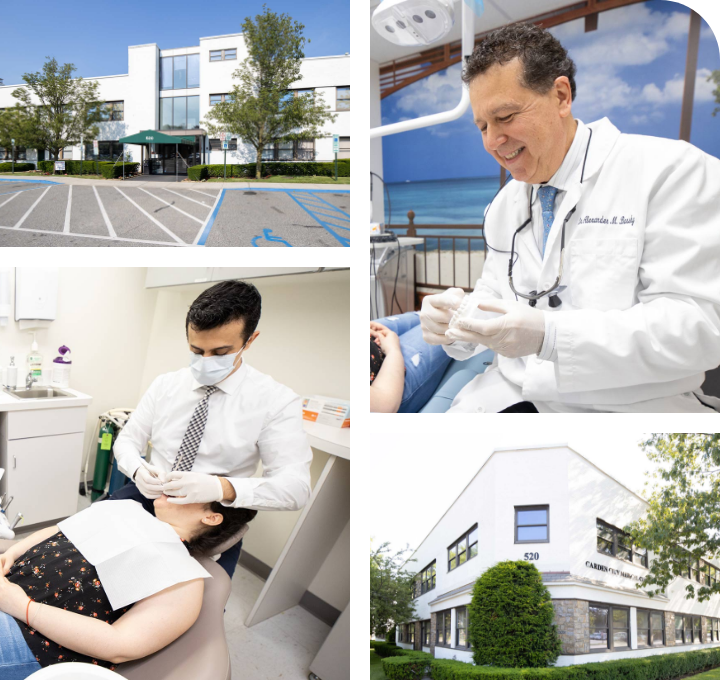 Contact our dental office if you have any questions or would like to schedule an appointment. If you need to reach us right away, please give us a call.
520 Franklin Ave
Suite L-11
Garden City, NY 11530
Mon/Wed         9:00 am to 6:00 pm
Tues                  11:00 am to 7:00 pm
Thurs                12:00 pm to 8:00 pm
Alt Sat               9:00 am to 3:00 pm