Dr. Barsky is totally committed to your comfort. He was selected by the Consumers' Research Council of America as one of America's Top Dentists for 2010/2011 and 2015/2016 and Patient's Choice Award for 2016 and 2018-2019. He is also a designated provider for Porcelain Veneers Smile Makeover!
We are very proud to introduce you to our state of the art cosmetically oriented dental practice. We provide a very safe, very comfortable and extremely friendly environment. We specialize in complete Smile Lift and Smile Makeover procedures to not only make your teeth look better but make you feel better. We truly believe in the old saying : "When you smile, the whole world smiles with you." That is what we strive to do. We try to beautify your life through a beautiful smile!
Highly experienced, Dr. Barsky and his staff are proud to serve Garden City and all surrounding communities. We provide the complete range of dental services from holistic, mercury-free white fillings to Porcelain Veneers and Tooth Whitening procedures, to Dental Implant placement and restorations to full, comprehensive restorative treatment in a very comfortable and most importantly, caring environment.
We provide complete dental care including porcelain veneers and LUMINEERS, Zoom tooth whitening treatments, crowns, bridges, all phases of surgical treatments, including root canal therapy and extractions, implants and periodontal treatment.
Afraid of needles? We are one of the very few dental practices to use the STA tooth anesthesia technique which makes "numbing the teeth" completely imperceptible. You can count on the fact that you will receive the most up-to-date, complete dental care, all "under one roof", by the most experienced and caring hands and hearts.
We are not only concerned with helping you obtain a healthy mouth and a beautiful smile, but we truly want you to enjoy theexperience. We are totally committed to the process of making your experience as stress-free and comfortable as we can. We strive to provide you with a very positive experience because we understand that it also helps you to introduce us to your friends and family.
We are proud of our office, which utilizes state of the art equipment and advanced sterilization systems. Our caring staff, comforting doctor and soothing background music give our dental office a stress-free, relaxing atmosphere. We have worked together for many years and are dedicated to patient comfort and quality of care.
Dr. Barsky is proud to announce the addition of sleep medicine to our suite of services, providing a new approach to addressing conditions like sleep apnea and snoring. Utilizing oral appliance therapy, a non-invasive, custom solution similar to a mouthguard, we can improve your sleep by gently repositioning your jaw for optimal breathing. Leveraging Dr. Barsky's dental expertise and the power of innovative sleep medicine, we're committed to enhancing your overall health and well-being. Discover the transformative impact of a good night's sleep by exploring our new sleep medicine services today.
We look forward to welcoming you.
Hours of Operation
Our office hours are:
Monday and Wednesday from 9:00 am to 6:00 pm, Tuesday from 11:00 am to 7:00 pm, Thursday from 12:00 pm to 8:00 pm and alternate Saturdays from 9:00 am to 3:00 pm.
Please note, we are always on call for our patients or anyone requiring our services!

Kind words from our patients


"Dr. Barsky is an amazing dentist! He has been my dentist for over 38 years. He is extremely skillful, gentle and kind. He is also very patient and explains the procedures very carefully."
- Karyn Lerner
March 16, 2023

"Dr. Barsky and his staff are simply the best around. I come from a family of dentists and I'm very discerning when it comes to Drs. I know I'm in good hands here."
- Peter Horowitz
March 7, 2023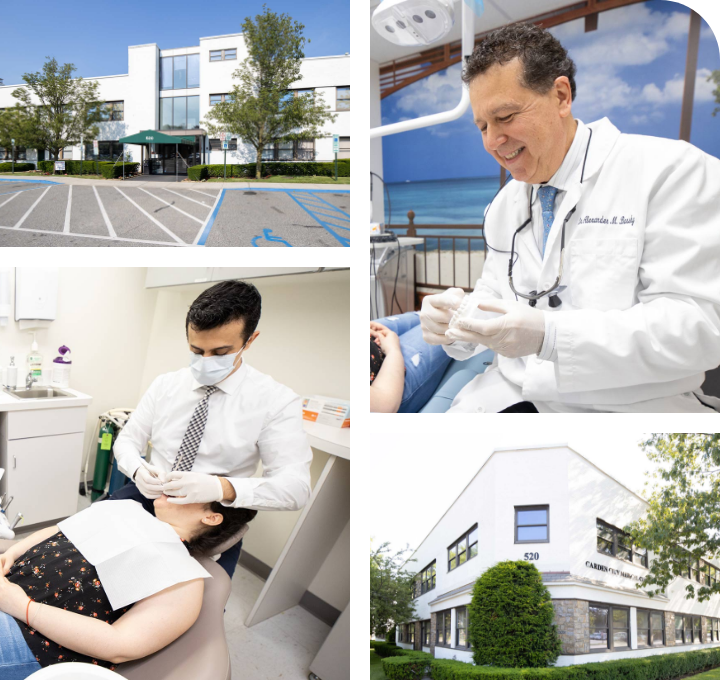 Contact our dental office if you have any questions or would like to schedule an appointment. If you need to reach us right away, please give us a call.
520 Franklin Ave
Suite L-11
Garden City, NY 11530
Mon/Wed         9:00 am to 6:00 pm
Tues                  11:00 am to 7:00 pm
Thurs                12:00 pm to 8:00 pm
Alt Sat               9:00 am to 3:00 pm