Waterlase® is the world's most sophisticated dental laser technology and it is known to significantly improves patient comfort. Cutting both soft and hard tissues using this technology does not generate vibration, pressure or heat, thereby enabling dentists to perform various procedures with fewer needles, drills and even anesthesia.
The fear of dental procedures is very real and studies have found that as many as 75% of adults have some form of dental fear. Many people are extremely anxious prior to their appointment that they sometimes decide not to see their dentist altogether. Now with Waterlase®, more and more people are beginning to take a positive approach to oral health.
Benefits Of Waterlase®
1. Accuracy & Precision
Dentists who use Waterlase® are able to accurately remove decay in the tooth enamel, as well as in the gum and bone tissue without affecting the surrounding areas. As a result, healthy tooth structure is retained.
2. Reduced Trauma
Drilling can cause teeth fractures and cracks that can result in bigger dental problems in the future. But with Waterlase®, trauma and damage to healthy teeth structure can be avoided.
3. Better Cavity Fillings
Cavity preparations using Waterlase® can strengthen your tooth colored restorations, making them more durable and long-lasting.
4. Reduced Swelling and Bleeding
Waterlase® uses gentle cutting action allowing it to perform gum tissue procedures with little or no bleeding. Patients can also expect less swelling after their operation.
5. Fewer Visits to the Dentist
Opting for Waterlase® means you will likely no longer require anesthesia for your procedure which means your dentist can perform all the necessary preparations in just a single visit. In addition, properly trained Waterlase® dentists also have the ability to perform dental procedures that were referred to specialists in the past.
6. Versatility
This dental technology allows dentists to perform a wide range of procedures involving the hard and soft tissue of the mouth. Waterlase® can be used to remove decay, cavity preparation, gum surgery, bone tissue surgery, root canals, smile design and a whole lot more.
With Waterlase®, your dental procedure is virtually pain-free. Finally, you no longer have to fear going to the dentist!
Schedule an appointment with today by calling (516) 268-5830.

Kind words from our patients


"Dr. Barsky is an amazing dentist! He has been my dentist for over 38 years. He is extremely skillful, gentle and kind. He is also very patient and explains the procedures very carefully."
- Karyn Lerner
March 16, 2023

"Dr. Barsky and his staff are simply the best around. I come from a family of dentists and I'm very discerning when it comes to Drs. I know I'm in good hands here."
- Peter Horowitz
March 7, 2023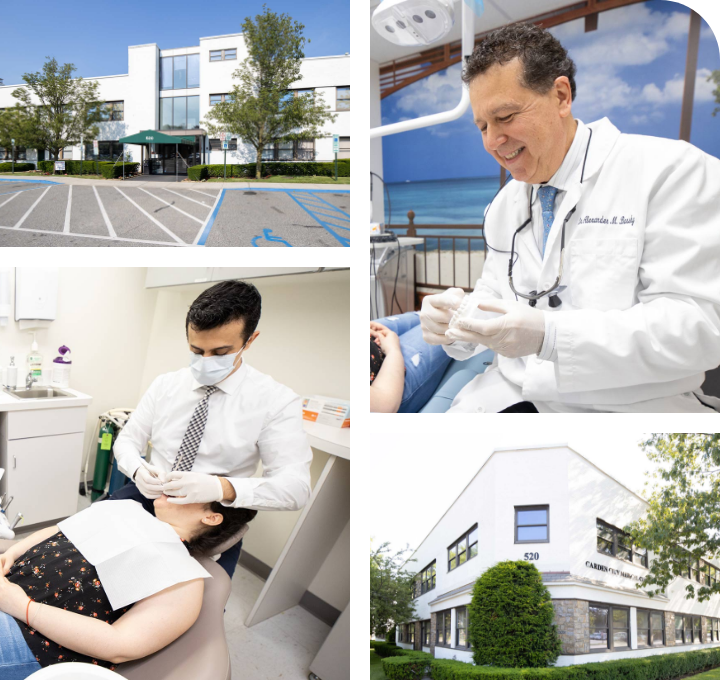 Contact our dental office if you have any questions or would like to schedule an appointment. If you need to reach us right away, please give us a call.
520 Franklin Ave
Suite L-11
Garden City, NY 11530
Mon/Wed         9:00 am to 6:00 pm
Tues                  11:00 am to 7:00 pm
Thurs                12:00 pm to 8:00 pm
Alt Sat               9:00 am to 3:00 pm