Emergency Care
A dental emergency should be seen by a qualified dental practitioner as soon as possible. Here at Advanced Smile Design, we always try our best to allocate time for emergencies. If you have a dental emergency, please call us right away at (516) 268-5830.
While waiting for your appointment, you may find the following tips helpful:
Knocked-Out Tooth
Pick the tooth up by the crown or top without touching the root. Rinse it carefully and if possible, replace the tooth in the socket. If this is not possible, place the tooth in a cup of water or milk.
Loose Tooth
If the tooth is out of alignment, try to gently realign it. Your dentist may opt to splint the loosened tooth to an adjacent tooth so that it will remain secure.
Chipped Tooth
If the tooth does not cause any pain, it is often not considered a dental emergency. However, you need to be extra careful when chewing so that the chip doesn't worsen. Your dentist may recommend filling the chip or smoothening it.
Fractured or Cracked Tooth
The tooth may still be saved however you need to handle it carefully until you're seen by your dentist. Rinse your mouth with warm water and then apply cold compress to reduce the swelling. You can also take a pain reliever.

Kind words from our patients


"Dr. Barsky is an amazing dentist! He has been my dentist for over 38 years. He is extremely skillful, gentle and kind. He is also very patient and explains the procedures very carefully."
- Karyn Lerner
March 16, 2023

"Dr. Barsky and his staff are simply the best around. I come from a family of dentists and I'm very discerning when it comes to Drs. I know I'm in good hands here."
- Peter Horowitz
March 7, 2023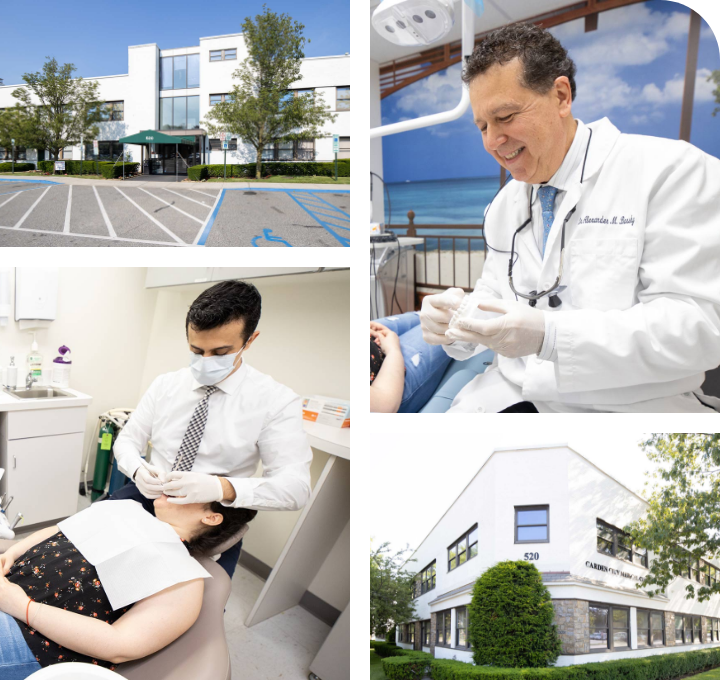 Contact our dental office if you have any questions or would like to schedule an appointment. If you need to reach us right away, please give us a call.
520 Franklin Ave
Suite L-11
Garden City, NY 11530
Mon/Wed         9:00 am to 6:00 pm
Tues                  11:00 am to 7:00 pm
Thurs                12:00 pm to 8:00 pm
Alt Sat               9:00 am to 3:00 pm