Here at Franklin Avenue Dental Care, we only use the latest dental technology and equipment in order to give our patients the best care possible. We use a very sophisticated diagnostic device called DIAGNOdent which employs laser technology to detect hidden or sub-surface cavities and quantify them by measuring laser fluorescence within the structure of the affected tooth.
DIAGNOdent operates at a wavelength of 655nm which means clean and healthy teeth won't exhibit fluorescence resulting in low readings on the display screen. However, teeth structures that contain bacteria will fluoresce and it will trigger DIAGNOdent to react with higher scale readings. The operator of the device will also hear a sound if there are changes in the scale.
This diagnostic tool is very reliable and highly accurate. It also uses a non-invasive method of checking for possible caries inside the tooth. The American Dental Association has awarded the Seal of Acceptance to this device and it is currently being used by close to 20,000 dental professionals in the United States alone.
Key Benefits of DIAGNOdent to the Patient
High Accuracy – It offers more than 90% accuracy rate in detecting lesions that X-rays cannot see.
Conservative – It prevents the need for exploratory excavation of the teeth.
Measurable – It offers precise measurements to enable the dentist to monitor the development of cavities over time.
Safe – It doesn't expose you to X-ray because it only utilizes light rays.
Painless – It's a non-invasive diagnostic procedure.
Unlike conventional examination tools which do not allow the dentist to probe drop-shaped fissures, with DIAGNOdent detecting cavities can be done at the earliest stage.
Conventional Exams
With conventional instruments, it is generally not possible to probe drop-shaped fissures.
Conventional Exams
DIAGNOdent has the great advantage of detecting caries in the very early stage by measuring the laser flourescence within the tooth structure.

Kind words from our patients


"Dr. Barsky is an amazing dentist! He has been my dentist for over 38 years. He is extremely skillful, gentle and kind. He is also very patient and explains the procedures very carefully."
- Karyn Lerner
March 16, 2023

"Dr. Barsky and his staff are simply the best around. I come from a family of dentists and I'm very discerning when it comes to Drs. I know I'm in good hands here."
- Peter Horowitz
March 7, 2023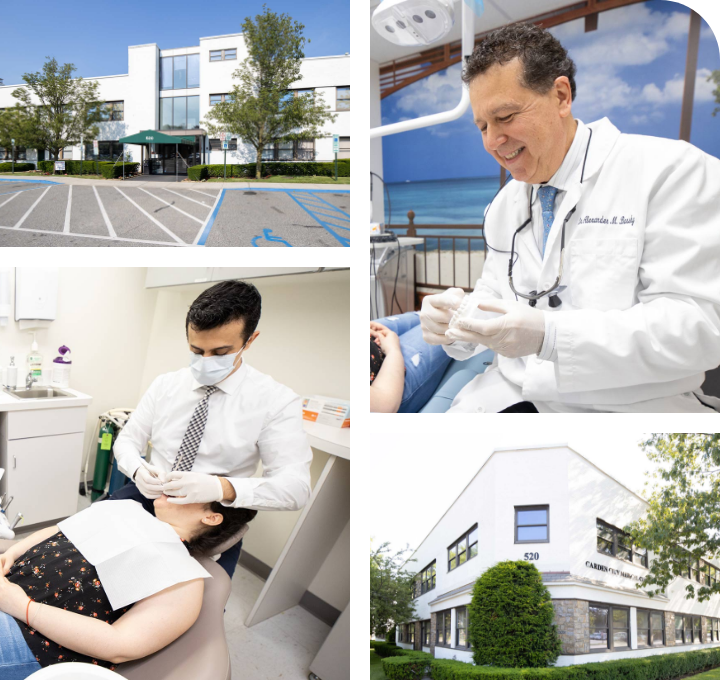 Contact our dental office if you have any questions or would like to schedule an appointment. If you need to reach us right away, please give us a call.
520 Franklin Ave
Suite L-11
Garden City, NY 11530
Mon/Wed         9:00 am to 6:00 pm
Tues                  11:00 am to 7:00 pm
Thurs                12:00 pm to 8:00 pm
Alt Sat               9:00 am to 3:00 pm