Oral and Maxillofacial Surgeon
This type of orthopedic surgeon is someone who focuses on the facial region and they are trained to perform the following procedures:
Impacted teeth removal
TMJ surgery, including repair of the jaw joint
Orthognathic surgery (jaw alignment)
Facial bones realignment
Dental implant surgery
Teeth extraction
Repair of facial trauma
Facial and jaw reconstruction
Removal of cysts (facial, oral and jaw)
Periodontist
Periodontists are dentists that specialize in the diagnosis and treatment of gum disease. The field of periodontics also trains specialists in the placement of dental implants. If a patient has severe gum disease, a periodontist may be referred by a general dentist to treat the condition or to prevent it from affecting other areas in the mouth. Your dentist and periodontist will work together to create the most effective treatment plan for you.
Prosthodontist
These specialists focus on teeth restoration and replacement. They are fully trained in dental implantology and are focused on preserving their patient's healthy mouth.
Endodontist
Endodontists are the ones who perform root canal therapy. They specialize in problems involving the inside of the tooth.
Pediatric Dentist
Pediatric dentists are adept in the treatment of various dental problems in children. They are required to undergo a minimum of 2 years of additional training after they graduate from dental school.
Orthodontist
Patients who want to straighten their teeth should see an orthodontist. This type of specialist uses braces and other straightening devices to correct teeth and jaw misalignment problems.

Kind words from our patients


"Dr. Barsky is an amazing dentist! He has been my dentist for over 38 years. He is extremely skillful, gentle and kind. He is also very patient and explains the procedures very carefully."
- Karyn Lerner
March 16, 2023

"Dr. Barsky and his staff are simply the best around. I come from a family of dentists and I'm very discerning when it comes to Drs. I know I'm in good hands here."
- Peter Horowitz
March 7, 2023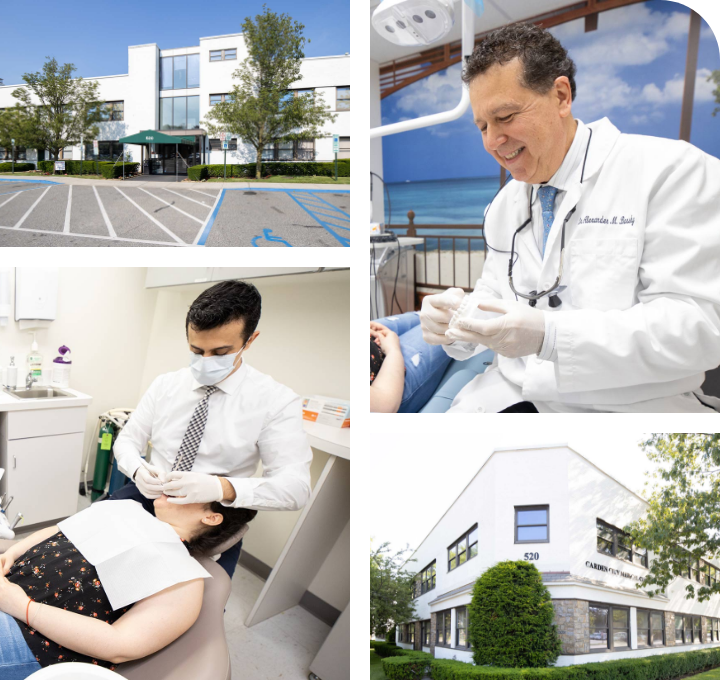 Contact our dental office if you have any questions or would like to schedule an appointment. If you need to reach us right away, please give us a call.
520 Franklin Ave
Suite L-11
Garden City, NY 11530
Mon/Wed         9:00 am to 6:00 pm
Tues                  11:00 am to 7:00 pm
Thurs                12:00 pm to 8:00 pm
Alt Sat               9:00 am to 3:00 pm