Children's Dentistry
At Franklin Avenue Dental Care, we make every effort to provide a relaxing and comfortable atmosphere for our young patients. We want to make their dental visits fun and stress-free so that they will always look forward to their next appointment with us. We want to help children develop dental habits as early as possible so they can maintain excellent dental health throughout their lifetime.
We are a firm believer of teaching kids, as early as 3 years old, proper dental habits so that they will not fear dental procedures as they grow older. Moreover, taking them to a dentist at a young age could help prevent potential dental problems from ever developing.
Remember that as kids enter adolescence, they are more likely to experience anxiety and apprehension should there be changes in their oral health. By taking your child to a dentist regularly, they will be able to deal with these issues better.
What to Do Before Your Child's First Visit
To help put your child at ease, you should give them a virtual tour of our office. You can do this by showing them pictures found in our gallery page. You should also share your own positive dental experiences with them and if possible, find materials that will introduce your child to the dentist.
During your child's first visit to our office, Dr. Barsky will:
Examine your child's mouth, gums, and teeth.
Check if your child can benefit from fluoride treatment.
Evaluate poor habits like thumb-sucking.
Teach your child how they should clean their mouth, gums and teeth.
Discuss your child's dental care including schedules for regular check-ups.
As parents, we play a crucial role in safeguarding our child's oral and overall health. Schedule your child's dental visit with us today by calling (516) 268-5830.

Kind words from our patients


"Dr. Barsky is an amazing dentist! He has been my dentist for over 38 years. He is extremely skillful, gentle and kind. He is also very patient and explains the procedures very carefully."
- Karyn Lerner
March 16, 2023

"Dr. Barsky and his staff are simply the best around. I come from a family of dentists and I'm very discerning when it comes to Drs. I know I'm in good hands here."
- Peter Horowitz
March 7, 2023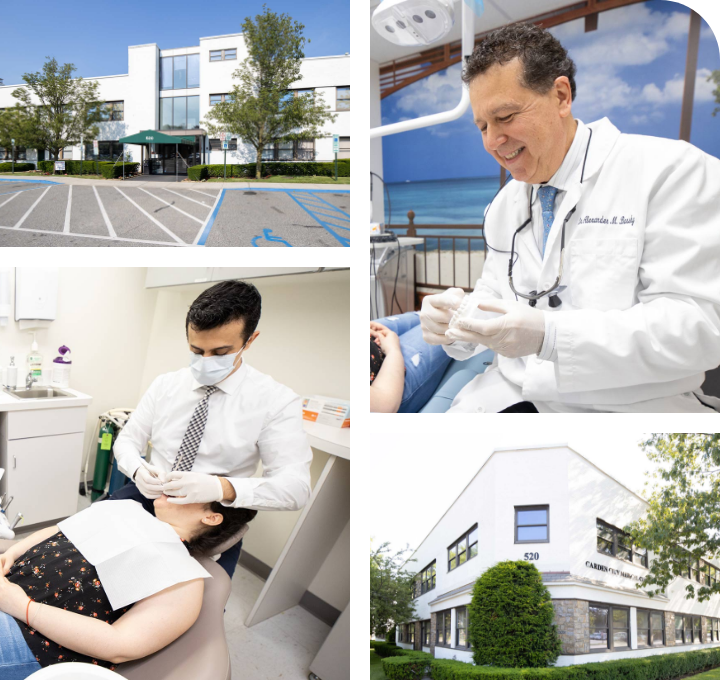 Contact our dental office if you have any questions or would like to schedule an appointment. If you need to reach us right away, please give us a call.
520 Franklin Ave
Suite L-11
Garden City, NY 11530
Mon/Wed         9:00 am to 6:00 pm
Tues                  11:00 am to 7:00 pm
Thurs                12:00 pm to 8:00 pm
Alt Sat               9:00 am to 3:00 pm