Crowns
A dental crown is a kind of restoration that helps protect broken teeth. It is also used in dental implant procedures and dental bridges. Your dentist may recommend a dental crown if one of your teeth has a very large cavity that can no longer be covered by a regular filling.
Dental crowns are shaped like your natural teeth and they cover your tooth and kept securely in place using a special kind of cement. When your tooth is covered with a dental crown, it becomes stronger and its appearance is also improved.
There are several materials used in dental crowns but the best one is porcelain because it looks very natural and more appealing. Gold is best suited for covering the back teeth.
Bridges
Your dentist may recommend dental bridges if you have several missing teeth. It can take the place of your lost tooth by attaching permanently to a dental implant or to adjoining teeth. For people who do not want dental implants or even dentures, dental bridges can be used to keep neighboring teeth from shifting out of position which could lead to gum disease. Often, bridges are made with gold or porcelain.
With a dental bridge, you will be able to:
Keep your teeth from moving
Chew properly
Smile confidently
Maintain your face shape
Improve your overall appearance
If you think you're a good candidate for a dental crown or bridge, please schedule an appointment by calling our office at (516) 268-5830.

Kind words from our patients


"Dr. Barsky is an amazing dentist! He has been my dentist for over 38 years. He is extremely skillful, gentle and kind. He is also very patient and explains the procedures very carefully."
- Karyn Lerner
March 16, 2023

"Dr. Barsky and his staff are simply the best around. I come from a family of dentists and I'm very discerning when it comes to Drs. I know I'm in good hands here."
- Peter Horowitz
March 7, 2023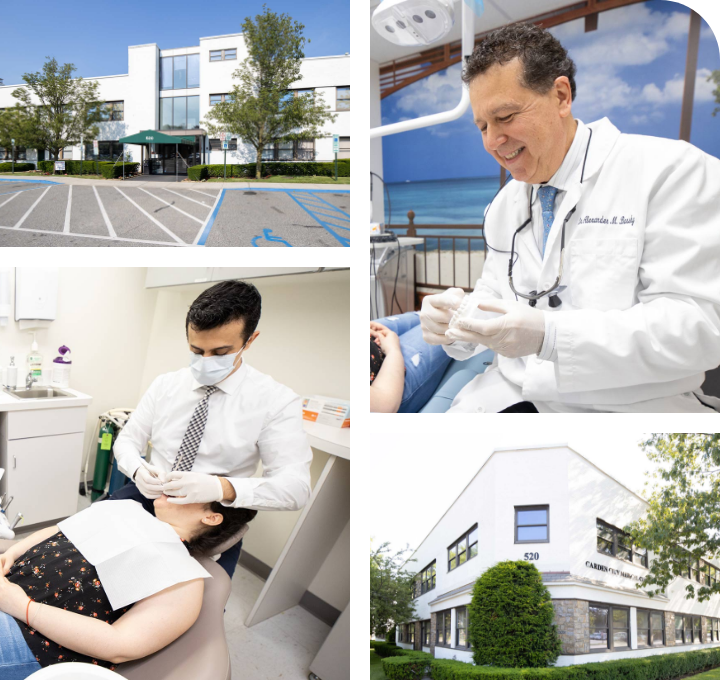 Contact our dental office if you have any questions or would like to schedule an appointment. If you need to reach us right away, please give us a call.
520 Franklin Ave
Suite L-11
Garden City, NY 11530
Mon/Wed         9:00 am to 6:00 pm
Tues                  11:00 am to 7:00 pm
Thurs                12:00 pm to 8:00 pm
Alt Sat               9:00 am to 3:00 pm