Laser Treatment
Laser dentistry has come a long way since it was first used in the 1990s. A laser is an instrument that uses an intense beam of light to come in contact with the soft tissue in your mouth. The light it produces can shape or remove tissue, close off blood vessels and sterilizes the infected area with great accuracy.
Lasers are gentle on the mouth. The use of laser technology in dentistry has been found effective for the following purposes:
To expose partially erupted third molars
To reduce the pain and discomfort of cold sores and canker
To get rid of muscle attachments
To manage gum tissue
To remove overgrown tissue
To perform biopsies
To get rid of inflamed gum tissue
To treat gum disease
To treat root canal infections
To reshape or remove bone tissue
To speed up tooth bleaching
Advantages of Laser Dental Treatment
Here at Advanced Smile Design, we use laser technology because:
It promotes faster healing.
It offers patients a more relaxed and painless dental experience.
It's very precise.
It reduces the need for anesthesia.
It eliminates the risk of infection.
It produces very minimal noise.
It eliminates the need for multiple dental appointments.
Our dentist is properly trained to use laser technology to ensure safe, painless and quick dental treatments. To know more, please call our office at (516) 268-5830.

Kind words from our patients


"Dr. Barsky is an amazing dentist! He has been my dentist for over 38 years. He is extremely skillful, gentle and kind. He is also very patient and explains the procedures very carefully."
- Karyn Lerner
March 16, 2023

"Dr. Barsky and his staff are simply the best around. I come from a family of dentists and I'm very discerning when it comes to Drs. I know I'm in good hands here."
- Peter Horowitz
March 7, 2023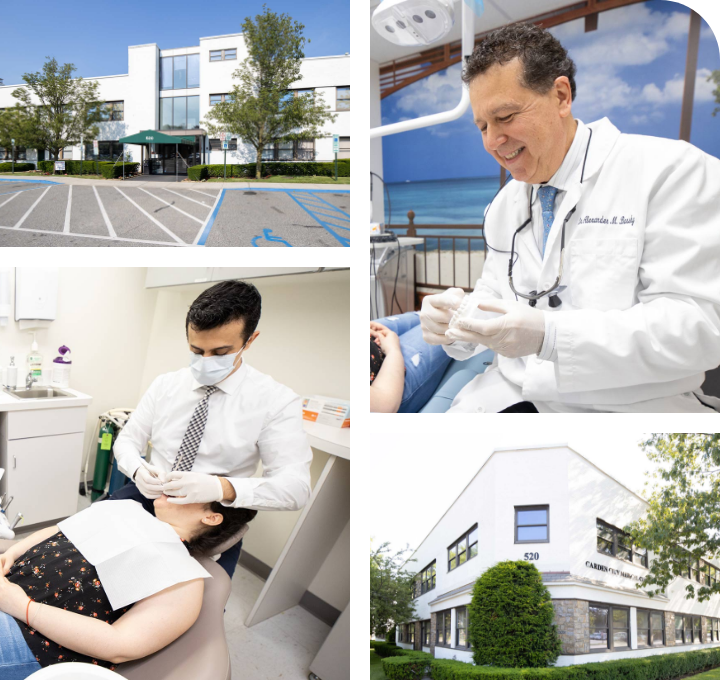 Contact our dental office if you have any questions or would like to schedule an appointment. If you need to reach us right away, please give us a call.
520 Franklin Ave
Suite L-11
Garden City, NY 11530
Mon/Wed         9:00 am to 6:00 pm
Tues                  11:00 am to 7:00 pm
Thurs                12:00 pm to 8:00 pm
Alt Sat               9:00 am to 3:00 pm