Waterlase Dentistry
Here at Franklin Avenue Dental Care, we are proud to offer WaterLase Dentistry to our patients. It's one of the most sophisticated dental treatments available right now. Using patented technology, WaterLase combines focused light energy with water to achieve a very precise yet gentle dental experience. 
With WaterLase, you get the following advantages:
Less trauma to the gums and teeth
Faster healing time
Fewer dental appointments
Better and more relaxing dental experience
Why Choose WaterLase Dentistry?
There are several reasons why we recommend WaterLase. First of all, it offers better comfort. It uses a gentle spray of water and laser energy for an array of dental procedures. There's no vibration, heat or pressure involved. With some procedures, an anesthetic won't even be needed at all.
WaterLase even lets dentists finish treatments a lot faster than if they used traditional equipment and methods. It's less likely that you'll require shots, allowing you to get in and out of the dentist chair in a shorter amount of time.
Finally, a properly trained WaterLase dentist can remove tooth decay more accurately than the drill. As a result, the healthy structures of your tooth can be saved and hairline fractures can be prevented. By being able to save your natural teeth, you'll be spared from having to spend a significant amount of money on dentures and implants.
Uses of WaterLase Dentistry
WaterLase Dentistry is used to treat your gums and other soft tissues in your mouth.
It can improve your smile by contouring or shaping your gums safely and painlessly.
It can be used to remove oral growths like tags, fibromas and excess tissue.
It can prevent gum recession.
It can effectively treat periodontal disease by removing bacteria and debris in between the gums and teeth.
To know more about the benefits and applications of WaterLase Dentistry, please schedule an appointment with us by calling (516) 268-5830.
21st Century Health Featuring WaterLase

Kind words from our patients


"Dr. Barsky is an amazing dentist! He has been my dentist for over 38 years. He is extremely skillful, gentle and kind. He is also very patient and explains the procedures very carefully."
- Karyn Lerner
March 16, 2023

"Dr. Barsky and his staff are simply the best around. I come from a family of dentists and I'm very discerning when it comes to Drs. I know I'm in good hands here."
- Peter Horowitz
March 7, 2023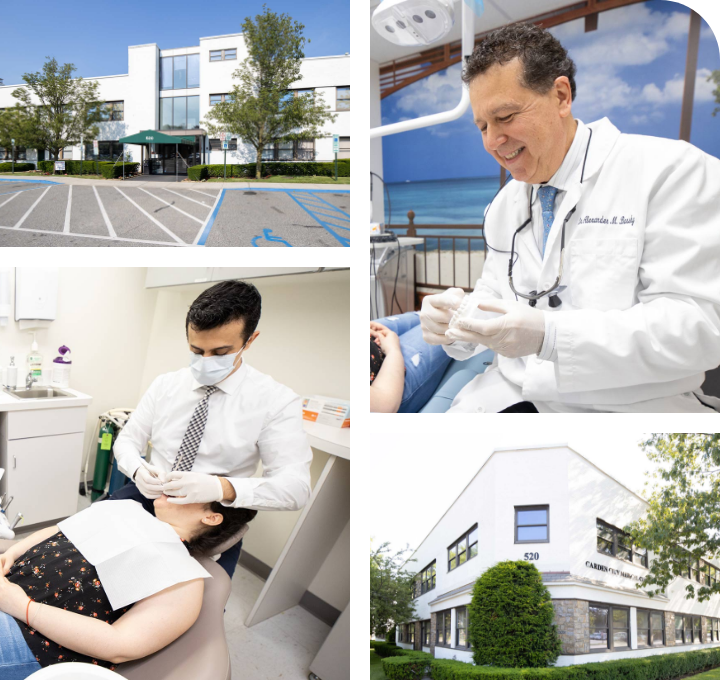 Contact our dental office if you have any questions or would like to schedule an appointment. If you need to reach us right away, please give us a call.
520 Franklin Ave
Suite L-11
Garden City, NY 11530
Mon/Wed         9:00 am to 6:00 pm
Tues                  11:00 am to 7:00 pm
Thurs                12:00 pm to 8:00 pm
Alt Sat               9:00 am to 3:00 pm