Sedation Dentistry
Dental anxiety is a common problem and some people even refuse to seek treatment altogether because of their fears. Sedation dentistry can take away your anxiety and it can be used for a wide range of procedures, from a simple tooth cleaning to invasive treatments like dental implants.
Sedation dentistry uses medications designed to help you relax. Although many refer to it as sleep dentistry, the procedure actually does not put the patient to sleep. You'll be awake during the entire treatment.
Your dentist may offer you the following options:
1. Oral Conscious Sedation
You will be prescribed a sedative which needs to be taken an hour before your appointment. You'll need someone to drive you to your appointment and to your home after your procedure. Patients who receive oral sedation should not drive for at least 24 hours after their appointment.
2. IV Sedation
Intravenous sedation is given to relieve pain and discomfort during a procedure. The patient will become drowsy and won't feel any pain after being injected with the medication. It's an alternative to anesthesia and is often used for patients with heart ailments and diabetes, as well as kids with certain medical problems.
3. Nitrous Oxide
Nitrous oxide is a kind of gas that when inhaled, will trigger the patient to feel happy and elated. The patient will also become slightly dizzy. It's a good option for anxious patients and it is very safe. Once the procedure is done, the gaseous substance will also leave your body quickly.
With Sedation Dentistry, you don't have to avoid dentists like the plague. You can get the treatments you need to keep your teeth, gums and mouth healthy.
To know more, please call our office at (516) 268-5830.

Kind words from our patients


"Dr. Barsky is an amazing dentist! He has been my dentist for over 38 years. He is extremely skillful, gentle and kind. He is also very patient and explains the procedures very carefully."
- Karyn Lerner
March 16, 2023

"Dr. Barsky and his staff are simply the best around. I come from a family of dentists and I'm very discerning when it comes to Drs. I know I'm in good hands here."
- Peter Horowitz
March 7, 2023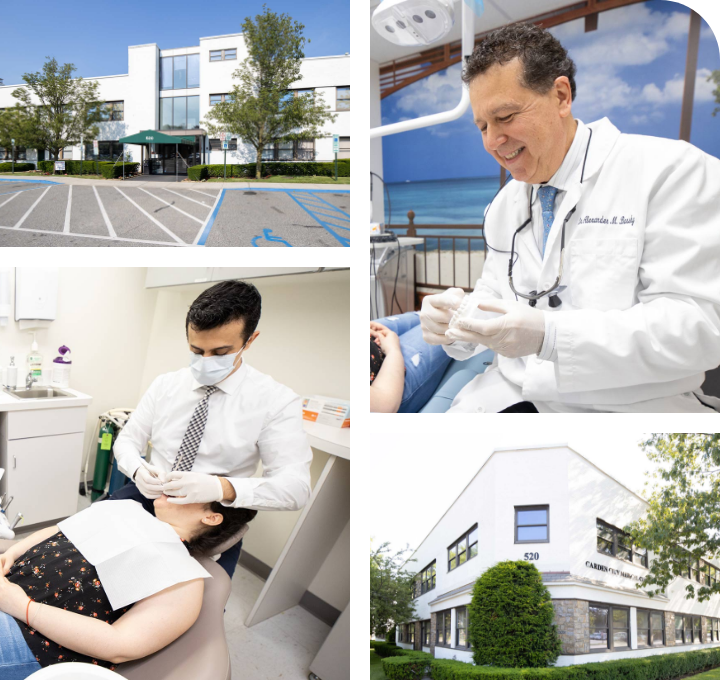 Contact our dental office if you have any questions or would like to schedule an appointment. If you need to reach us right away, please give us a call.
520 Franklin Ave
Suite L-11
Garden City, NY 11530
Mon/Wed         9:00 am to 6:00 pm
Tues                  11:00 am to 7:00 pm
Thurs                12:00 pm to 8:00 pm
Alt Sat               9:00 am to 3:00 pm