Five best ways to clean your Invisalign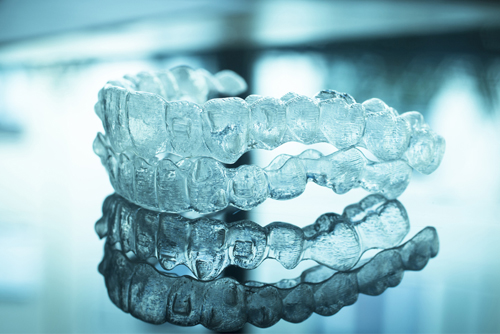 Invisalign braces are popular all over the world, and here at Advanced Smile Design, it remains the preferred teeth straightening solution especially among our adult patients. The clamor for Invisalign is its virtual invisibility—no one will notice you're wearing them. But of course, you have to keep your aligners clean. It's not just for hygiene reasons either. By keeping your Invisalign aligner/s clean, you can ensure it remains unnoticed. So what does cleaning involve? Here are your best options:
Invisalign cleaning system. This is a specially designed cleaning kit specifically made for these aligners. You get a tub plus a pack of 50 cleaning crystals. This kit will set you back about $75 at the start, with refills costing around $50 each. It's extremely effective, but the exorbitant costs prevent it from being the best option for many.
Soaking them in mouthwash. This is a more cost-effective measure, and the germ-fighting capability of the mouthwash really helps. You just need to steer clear of some colored brands that can leave your Invisalign with a tint.
Your best bet is the clear liquid mouthwashes. Another positive result of this method is the lingering taste of mint. On the other hand, depending on the mouthwash brand you purchase, this solution can be rather expensive.
Antibacterial liquid soap. You can use a soft-bristled toothbrush and dip it in the liquid soap (mixed with water) to eliminate the bacteria from your aligners. However, you have to make sure you rinse them very well to remove the soap completely from the Invisalign before you put it back in your mouth. Soap doesn't taste as nice as mint!
Hydrogen peroxide. This compound is very effective in killing germs which is why it is used to treat open wounds to prevent infection. Undiluted, Hydrogen peroxide is a bit too strong, so we recommend making a solution of equal parts hydrogen peroxide and water. You can then soak your Invisalign in this mixture for about 20 minutes. A bottle of hydrogen peroxide costs less than a dollar, so this is a very cost-effective way to clean your aligners.
Vinegar solution. If hydrogen peroxide isn't available, you can use vinegar. Again, make a solution of equal parts vinegar and warm water, then soak your Invisalign aligner for about 20 minutes. brush the aligner and rinse it properly to remove any residual vinegar.
The important lesson is that you clean your Invisalign aligners regularly. Germs can become a hygiene issue, and stains can make your aligners noticeable to others…which defeats the purpose of getting Invisalign braces in the first place!

Kind words from our patients


"Dr. Barsky is an amazing dentist! He has been my dentist for over 38 years. He is extremely skillful, gentle and kind. He is also very patient and explains the procedures very carefully."
- Karyn Lerner
March 16, 2023

"Dr. Barsky and his staff are simply the best around. I come from a family of dentists and I'm very discerning when it comes to Drs. I know I'm in good hands here."
- Peter Horowitz
March 7, 2023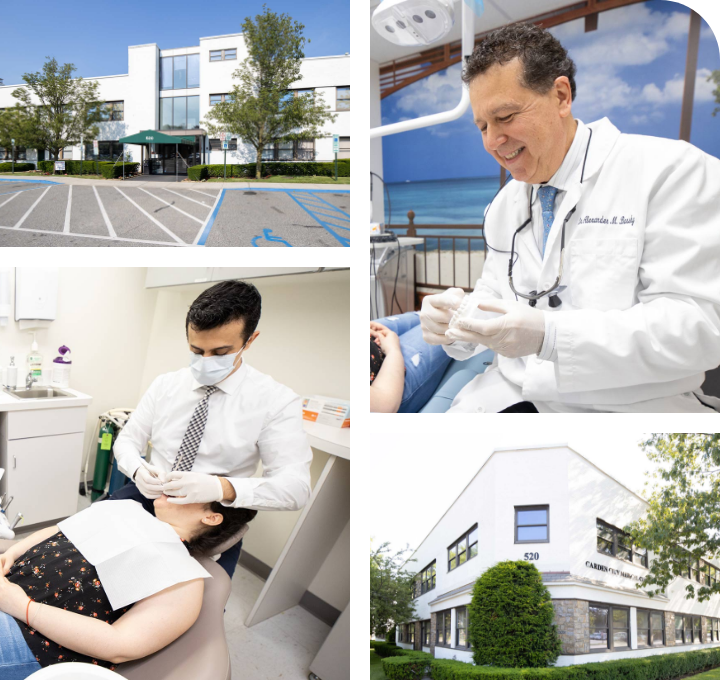 Contact our dental office if you have any questions or would like to schedule an appointment. If you need to reach us right away, please give us a call.
520 Franklin Ave
Suite L-11
Garden City, NY 11530
Mon/Wed         9:00 am to 6:00 pm
Tues                  11:00 am to 7:00 pm
Thurs                12:00 pm to 8:00 pm
Alt Sat               9:00 am to 3:00 pm